Roger Fleming, Co-Founder, Blue Planet Strategies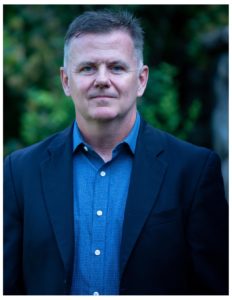 Roger is co-founder of Blue Planet Strategies and brings to StrikeMaps 20 years of experience as one of the nation's leading ocean law attorneys and campaign strategists. Roger is a native New Yorker and graduated with honors from Ithaca College, Cornell University, and Vermont Law School. During his career he has worked at the U.S. Department of Justice, U.S. Environmental Protection Agency, Conservation Law Foundation, taught Ocean and Coastal Law at the University of Maine School of Law. Most recently, he was an Attorney at Earthjustice where he was instrumental in re-establishing their new Ocean Law Program. He has represented conservationists and fishermen in cases and campaigns that have resulted in protections for thousands of square miles of critical ocean habitat, the marine forage base, valuable commercial and recreational fish species, and historic fishing communities. Among the successful campaigns and cases he has helped lead are establishment of the Northeast Canyons and Seamounts Marine National Monument, the first annual catch limits for the New England groundfish fishery, the first ecosystem-based catch limits for Atlantic herring and menhaden, conservation-based reforms of the Maine aquaculture industry, measure to re open the St. Croix River to river herring, and initiation of cases to protect the North Atlantic right whale.
Zack Klyver, Co-founder, Blue Planet Strategies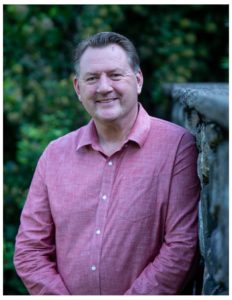 Zack is a Maine based marine scientist, naturalist and conservationist. Zack was born in Niarobi, Kenya in 1968 and grew up in Eastport, Maine – the eastern most city in the United States. He is a graduate of College of the Atlantic in Bar Harbor, Maine with a B.A. in Human Ecology. Zack worked for thirty years as a whale watch naturalist guiding whale and seabird watching tours on the Gulf of Maine from Bar Harbor. During that time, he led over 3,000 trips with 600,000 people. He has worked as a right whale and sea turtle observer for ten winter on dredging ships and in planes off the southeast seaboard between North Carolina and Florida. In the winters of 2010 and 2011 he helped coordinate Right Whale surveys with the New England Aquarium in the Gulf of Maine. Zack has worked as a marine mammal lecturer in Antarctica, as a marine mammal observer in the Arctic above Alaska, and for the conservation organization the Ocean Conservancy in Washington DC. Zack brings vast expertise in whale watching having been on whale watching tours around the world. He has also played an active role in fisheries management and marine monument designation in New England. Since 2003, Zack has worked on the management of the Atlantic herring resource and helped develop and pass a fishery management plan amendment that seasonally banned industrial-scale midwater trawl vessels from the Gulf of Maine. He serves on the advisory panel for Atlantic Herring for the New England Fisheries Management Council. Mr. Klyver has worked extensively to educate federal lawmakers on ocean resource matters, including in in 2018 when he addressed the U.S. Senate Oceans Caucus on the importance of ocean observing systems to monitoring ocean health. Mr. Klyver has forged longstanding positive relationships with many scientific, fishery, and conservation organizations.