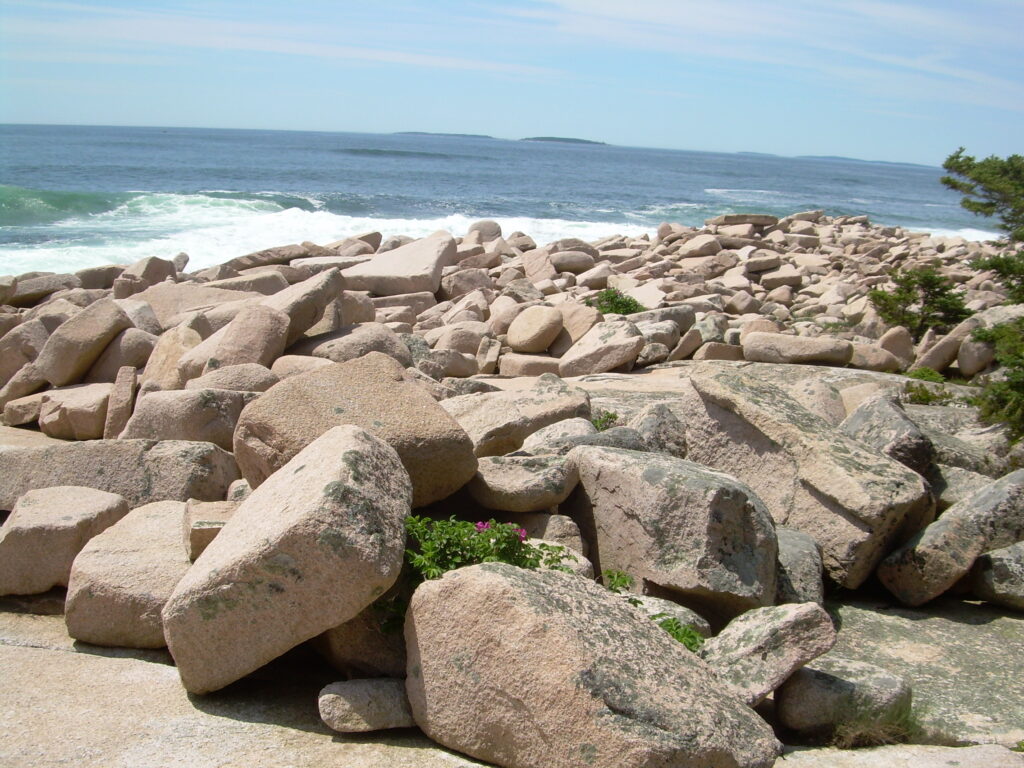 The Blue Planet Strategies team has local, national, and international expertise in Ocean Law, Science, Policy, Campaign Strategy, and Organizational Development.  We have worked with people all over the world, and built relationships with colleagues that enable us to expand our reach, access knowledge, and enter into partnerships that help us find solutions to the complex challenges facing our world's oceans.
Roger Fleming is an ocean law attorney with 20 years of experience in strategic litigation, administrative law, and legislative practice.  He combines this legal expertise with nearly as many years of experience in campaign strategy and policy development.  Prior to co-founding Blue Planet Strategies, he worked at Earthjustice, Conservation Law Foundation, the U.S. Environmental Protection Agency, and the U.S. Department of Justice.  He has also taught at the University of Maine School of Law's Center for Ocean and Coastal Law, and worked as a senior policy analyst in the New York State Assembly.  He has successfully litigated cases and worked on campaigns on behalf of commercial and recreational fishermen, local eNGO and watershed groups, and some of the world's largest eNGOs.    
These efforts have helped protect thousands of square miles of ocean and coastal marine habitat, establish sustainable commercial fisheries, protect threatened and endangered wildlife, and preserve working ocean waterfronts.  Some examples of this work include: 
Establishing and defending the Atlantic Ocean's first National Marine Monument (the Northeast Canyons and Seamounts Marine National Monument), 

Establishing deep sea coral protections from commercial fishing in U.S. Mid-Atlantic and Northeast regions,

Establishing the first catch limits for the New England groundfish fishery, 

Establishing the first ecosystem-based catch limits for Atlantic herring and other East Coast forage fish,

Reopening the St. Croix River in Maine and Canada to river herring,

Establishing conservation-based reforms of the aquaculture industry, 

Strengthening the United States' primary fishing law, the Magnuson-Stevens Act, and 

Establishing fishermen co-operatives and local management organizations. 
Zack Klyver is a scientist with thirty-year's experience as a whale watch naturalist, marine mammal observer, and researcher.  He has guided whale watching and eco-tour expeditions and participated in ocean research from pole to pole.  Zack helped lead grassroots organizing for numerous East Coast campaigns to protect Atlantic herring and menhaden, and to create the first marine monument in the U.S. Atlantic Ocean.   Zack has forged longstanding positive relationships with many scientific, fishery, and conservation organizations all over the world, and received appointments to the Ropeless Consortium's Communications Committee, the New England Fisheries Management Council's advisory panel for Atlantic Herring, and served as vice-chair of the Friends of Maine Coastal Islands NWR.  Some of his successes include:
Establishing a "purse seine/fixed gear only" zone in the Gulf of Maine to protect Atlantic herring resource from overfishing by an industrial-scale fleet of midwater trawl ships,

Establishing and serving as a party to the litigation that has successfully defended the Atlantic Ocean's first National Marine Monument (the Northeast Canyons and Seamounts Marine National Monument), 

Educating state and federal lawmakers on ocean resource matters, including by addressing the Senate Oceans Caucus in Washington DC on the importance of ocean observing systems to monitoring ocean health,

Working with Dr. Moira Brown from the Canadian Whale Institute and the New England Aquarium to organize a series of North Atlantic Right Whale winter surveys on the Gulf of Maine in 2010 and 2011,

Organizing numerous workshops, meetings and conferences, including the December 2019 World Marine Mammal Conference workshop on the "

Effects of climate change on marine mammals,"

the annual "Ocean Life Symposium" in Bar Harbor, Maine, and a "The role of seals in the h ocean ecosystem and their potential effects on fisheries". 

and

Organizing "Whale Watch Naturalists for Conservation," which established a greater voice for conservation in the Northeast for whale watch naturalists.